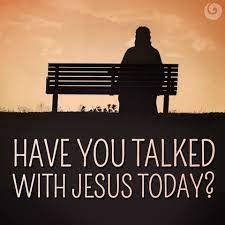 Dear Praise Community Fellowship family and friends, I want to start by giving a shout out to Al Kaburick who made some of the best BBQ I have ever had last Sunday at our PCF family dinner night. Also I want to thank our amazing helpers who organize, plan, set up, and do all the behind the scenes work for our Dinner. Cathy and Gary Watson, Nelleke Weese, Kip and Cindy Goff, Sally McLaughlin, Ken Winchester, Lane and Leah Kaburick, what a wonderful evening. And to top off an amazing meal our own Kay Gieselman, owner of Annies, provided us with her wonderful frozen yogurt, thank you Kay! And then, on top of all that,  the wonderful choir music after dinner. We are blessed. We have not set the date for our next PCF family dinner yet but start planning on who you will bring because the evening is just wonderful.
As you all have noticed we continue to have new faces in our congregation each week. Make sure you make them feel at home and welcome. 
A scripture to ponder and pray about.    Ephesians 4:10-13
 He who descended is the very one who ascended higher than all the heavens, in order to fill the whole universe.) 11 So Christ himself gave the apostles, the prophets, the evangelists, the pastors and teachers, 12 to equip his people for works of service, so that the body of Christ may be built up 13 until we all reach unity in the faith and in the knowledge of the Son of God and become mature, attaining to the whole measure of the fullness of Christ.
Wednesday Evenings is the PCF choir rehearsals at church. If you need a midweek pick me up you are welcome to come and enjoy the spirit filled music that our amazing choir provides. It is my hope that we will eventually have a full house on practice nights. I am praying this time will become a time to pray together and be lifted by the spirit filled music. Rehearsals begin at 7:00 and usually go til about 9:00 but you are free to come when you want and stay any amount of time you want. I am there at every rehearsal and would love to see more of our family there.
Praise Community Fellowship June calendar
June 15th, Wednesday Choir rehearsal in the sanctuary, 7:00pm
June 19th, Sunday service 9:00am Father's day
June 22nd, Wednesday Choir rehearsal in the sanctuary, 7:00pm
June 26, Sunday service 9:00am, Baptism
June 29th, Wednesday Choir rehearsal in the sanctuary, 7:00pm
Our prayer List:
Pray for the people God is sending to our Church family. God is trusting us to provide them with a Joyful, loving,  Spiritual Home.
Cathy Watson, Continued healing from her recent Knee surgery.
Jim Ebersoldt, We will continue to lift Jim and Sue in prayer. Jim is experiencing some serious health issues with heart and liver.
Jason Burton, we are asking for prayers that Jason will respond to a new treatment he will be receiving at Barnes. It's called CAR T cell therapy. Lord we ask that you bless this therapy so that Jason goes into complete remission.
The people of Ukraine and Russia who do not want the war.
Jim Cerbie, Jim is Bill and Judy Daubenspeck's Brother-in-law. Jim is 87 and has inoperable lung cancer and has been diagnosed with Alzheimers. We lift Jim and his wife to God's peace, strength and comfort.
Praise Community Fellowship, A Joyful church with No Walls! 9:00am Sundays at Esic Church located at 1000 University Drive Edwardsville. God's Truth with Love and Compassion. Praise Community Fellowship Church is a 100% volunteer Church. We have no salaries or paid positions. Come be part of a Joyful Christian Family!   Have questions? Call Pastor Kent @ 618-334-3575. Or Board President. Gary Watson @ 409-781-6510