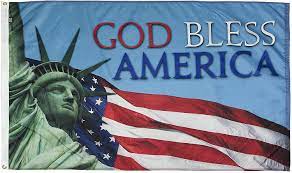 Dear PCF family and friends, last night at our weekly choir practice we had an exceptionally worshipful, prayerful gathering. We had some guests show up to listen as the choir began learning two new songs. The Spirit of God is doing some amazing things within our church. We have new people coming to our services, and God is answering prayers. There is Joy in the presence of God!
As the music and prayers were being sung and spoken last night at rehearsal, Tyler Mackie provided us with an amazing prayer and of course blessed us with his amazing voice. In the background, John Grant showed up with his tools and fixed the automatic paper towel dispensers. I just love this church!  We are so blessed to have everyone just stepping up and doing what needs to be done and doing it with Joy and Love.
REMINDER: There is No Church service this Sunday, July 3rd. We will be back together Sunday July10th!
Something to ponder: On a typical day, how often do you think about Jesus? The reason I ask is because it is hard to ignore someone you are walking and having a conversation with. Whether at work, Walmart, the grocery store, with friends, cooking dinner, you are a disciple of Jesus who is always with you. Make sure you don't ignore the most important, powerful, protecting, life changing person in your life!
Our Church Calendar
July 3rd, No Service this Sunday
Wednesday, July 6th, No Choir Practice, Bonni out of town
Sunday July 10th, Church service 9:00am, Communion
Wednesday July 13th Choir Practice open to visitors, 7:00pm
Sunday July 17th, Church service 9:00am
Wednesday July 20th, Choir practice open to visitors, 7:00pm
Sunday July 24th, Church service 9:00am
Our prayer List:
Jason Burton, Jason is still fighting his cancer. The treatments are taking its toll but we must continue to believe and ask God to strengthen him and heal him.
Pray for the people God is sending to our Church family. God is trusting us to provide them with a Joyful, loving, Spiritual Home.
Jim Ebersoldt, We will continue to lift Jim and Sue in prayer. Jim is experiencing some serious health issues with heart and liver.
The people of Ukraine and Russia who do not want the war.
Jim Cerbie, Jim is Bill and Judy Daubenspeck's Brother-in-law. Jim is 87 and has inoperable lung cancer and has been diagnosed with Alzheimers. We lift Jim and his wife to God's peace, strength and comfort.
Praise Community Fellowship, A Joyful church with No Walls! 9:00am Sundays at Esic Church located at 1000 University Drive Edwardsville. God's Truth with Love and Compassion. Praise Community Fellowship Church is a 100% volunteer Church. We have no salaries or paid positions. Come be part of a Joyful Christian Family!   Have questions? Call Pastor Kent @ 618-334-3575. Or Board President. Gary Watson @ 409-781-6510