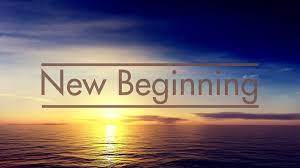 Dear PCF family and friends, I have a few thoughts to share with you as we are soon to enter a New Year.  My prayer for all of you is that you have a very successful 2022. And I am referring to the biblical definition of success which is that you are walking in and accomplishing the will of God for your life.  As Christians, we are depending on the Holy Spirit to guide and lead us and use us for God's Glory. We are merely the tools or vessels through which God works. When a master carpenter gets the plans for a new project, he will rely on his experience and his tools to build the project according to the plans.  God has a master plan for his church and the Holy Spirit is now the master carpenter here on earth and we as Christians are His tools. As individuals, like a master carpenters tool box, we all have different purposes. The carpenter has drills, saws, chisels, hammers, sanders….etc. The question we must ask ourselves is, "Are we the quality tool that the master carpenter would choose to use?"  It is up to us to become that quality tool. We become that quality tool by studying and knowing God's word and communicating with Him through prayer. The sharper we become, the more valuable we become in the Kingdom building toolbox.
I am looking forward to seeing what God will have us build this coming year. Everyone of us is important to God's projects. The church is God's tool box and the Holy Spirit is the Master Carpenter overseeing the Kingdom projects. May I suggest you spend some time with him, seeking his desires for your life and learn how you can become a sharper tool so that you are ready to do the work he has for you. Blessings, Kent
Do you know of anyone not on the blog that need to be? Get me their name and email address and I will get them on. It is the way we keep people posted of the PCF news, events, and calendar.
Our Calendar 
January 2, No Worship, Bonni and Kent out of town
January 9, PCF worship 9:00am Our Kickoff service for the New Year!
January 16th PCF worship 9:00am and our first quarterly PCF Family Sunday Dinner. at 5:00pm. This dinner is to invite family and friends to a nice catered meal to introduce new people to our JOYFUL Church. This will not be a service but will be a dinner with a short word and probably a song.
January 23, PCF worship 9:00am.
Praise Community Fellowship, A Very Joyful Congregation of people seeking to be part of God's toolbox. We are a 100% volunteer church. We have no salaries at PCF. We meet every Sunday at 9:00am at Esic Church located at 1000 University Drive Edwardsville. You can contact pastor Kent at  618-334-3575.