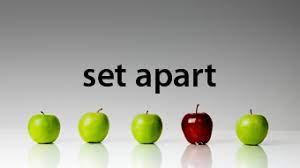 There is something very consistent throughout the bible, God's ways are not popular with most of society. They never have been. It appears to me that Christian values insult the world and there is a reason for this. It is explained in the following passage from the New Testament:
Ephesians 6:12. (New King James Version)
When we allow Jesus to rule our life and we choose to follow His teachings, we are directly assaulting the devil and his plans.  It is a battle to stay in faith because even as followers of Jesus, we are not exempt from the attacks of satan. After Jesus was baptized he was lead into the desert and satan tempted him.
When we stand for Jesus and the word of God, we are taking sides in a battle.
Once we take a stand, the enemy attacks. He will do everything in his power to get you to bow down to him. That is exactly what he tried to get Jesus to do in Matthew 4:1-11 you can read that passage
HERE
. We must never forget that satan is the great deceiver. One of his tactics is to get followers of Jesus to start questioning God's word. He wants us to start believing that God's word is not really that important, that we are living in a different time and society has changed. What once was true is no longer true. These are all satan's tactics. He does not want us to be Holy, Sanctified, set apart for God's special work. For it is when we stick to God's word and His game plan that we become destructive to satan's empire.
Stay with God! Stick to his word and to His plan. It is a guaranteed win!
IMPORTANT DATE:  Sunday September the 5th, Labor Day weekend, Bonni and I will be out of town. We will not be having service that Sunday. Please Mark your Calendars!
Bible Study:  For those interested,  I will be starting a bible Study in a couple of weeks. Please let me know if you are interested in being part of this group. No day or time has been set yet. Thank you, Kent
Tonight is Choir practice at 6:30! 
Prayers:
Wayne Miller, Wayne is my brother-in-law and was with us this past Sunday. He has been diagnosed with cancer. Please lift Wayne to God's healing powers and for strength, peace, and wisdom.
Cindy Gray, Cindy is Mary Knapps Daughter. Cindy's husband died suddenly and unexpectedly this past week. She has also been diagnosed with Covid. We ask for God's peace, healing and strength.
The people trapped in Afghanistan, Great and mighty God, we lift up all the people who are suffering in Afghanistan. We ask you to open the eyes of all people in leadership positions all over the world to seek peace and to show compassion on the people of Afghanistan.
Our Country, Lord you have asked and pleaded with people over and over in the bible to   return to you. You have told us to seek your Kingdom first, and we are to put you above all other priorities. Help us and have mercy on us father. For we are a broken people who need the mercy and the Grace of your son Jesus. Open our eyes to your truth. Dissolve all greed, and selfish ambition and replace it with your wisdom and your love. Equip us God, so that we may be a strong voice for your truth and your power to overcome all evil.
Nelleke Weese, Our sweet Nelleke took a terrible spill during a bike ride this past week. She dislocated her shoulder and really got banged up. She is home but because of the dislocation of her shoulder she cannot use one of her arms. Lord, we ask for you hand of healing for Nelleke and also your comforting peace.
Keith Sedlacek, we are grateful for Keiths improvement and we pray for continued improvement and to have him with us as we move forward.
Ruth Portell, Ruth and her husband Mike have been part of the PCF family since we have been at Immanuel. Ruth is struggling with a lung issue which the doctors are trying to figure out. Please lift Ruth and Mike during this time of discomfort. Lord we thank you for hearing our prayers for Ruth and Mike, please grant them healing and strength.
Jerry Grant, Jerry is John Grant's brother who is having problems with diabetes. We ask for God's hand of healing to bless Jerry and comfort him and his family during this season of discomfort and illness.
John Grant.  John has been back with us since his heart procedure and we continue to pray for John and Marla for God's strength, peace, and comfort.
Susan Dedmon, Susan is the sister of John Grant. Susan has also been diagnosed with congestive heart failure but is improving. God we continue to ask for your love, peace, mercy, and healing strength for both John, his sister Susan, and their brother Jerry.
Missy Geninatti, Missy is Kip and Cindy Goffs daughter,  Missy is pregnant after trying for 6 years!  However at her last checkup they have found some issues that could be dangerous for her and the baby. God we cry out to you in all your mercy to please be with Missy and her baby so that they can both be safe and healthy.  We thank you for all your mercies and trust in you!
Richard Berry, Richard has started his treatments for the Lymphoma. Mary has informed me that the cancer is already shrinking!  God we pray for Richards complete healing and we thank you for your peace and strength.
John Avedisian, John is a very good friend of mine who lives in Phoenix AZ. I spoke to him this past week and he and his wife Katia are having a rough time. Katia has had both her hips replaced but is having an allergic reaction to some medication. John needs a knee replaced but has been informed that he cannot get the surgery due to cirrhosis of the liver. I ask for God's healing grace and for His wisdom and peace for John and Katia.
Beverly Farm, Please lift the Beverly Farm Caregivers in prayer. They are greatly understaffed and they are working hard with a lot of overtime. They need God's strength, patience, energy, and peace. Also pray that God will send the right people to fill the many care giver openings and for God's wisdom and strength for the current management team at the Farm.
Rusty Burian, Rusty is having severe nerve pain into his legs from a pinched nerve in his back. We pray for God's healing grace and strength as he prepares for corrective surgery..
Stephanie Powell, the daughter of Mary Knapp. Stephanie is facing an extremely difficult situation with her mentally handicapped 30 year old son who lives with her. He has gotten aggressive and violent and she cannot find a facility to help her. Let's pray for God to intervene with an answer for her and her son Conner.
Michelenne Bounds, one of Bonni's best friends, is having some serious eye problems due to a degenerative form of arthritis. Please pray for God's intervention and healing touch.
Mary and Leland Knapp, Mary is having trouble with her eyesight and Lee is having some issues with his walking. We ask for God's mighty hand of healing and love and peace for the both of them.
All who are seeking a deeper relationship and deeper understanding of Jesus' teachings.
Courage to be bold for Jesus with our neighbors and family.
See you Sunday at 9:00am Esic Baptist Church, 1000 Esic Drive Edwardsville!  Love, pastor kent