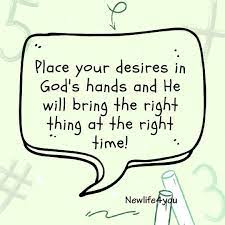 Dear PCF family and friends, what is on your "Wish List?"  I wish I had….. or I wish I could travel to….. or I wish I would be able to…..I have found the older I get, the more that list has changed, and the closer I get to God, the more that list continues to change.
Are you taking all your wishes and desires to God?  There are things that we know we shouldn't be wishing for or desiring if we are wanting to be disciples of Jesus. So think about all the things you desire and want and then ask yourself which ones you would "not" want to bring before God. I am finding this is a good way to sort out what God approves and disapproves of for my life.
Our prayer list:
Debbie Crammer: Debbie is recovering from a stroke. She is back home. We lift Debbie to God and His healing hands. We ask for peace and health for her Husband Terry and Debbie.
Missy Geninatti, Missy is Kip and Cindy Goffs daughter,  Missy has 9 weeks to go! We have been lifting missy to God with this delicate pregnancy. The doctors have had some good news about her progression so we want to continue to pray for Missy and this baby.  God we cry out to you in all your mercy to please be with Missy and her baby so that they can both be safe and healthy.  We thank you for all your mercies and trust in you! 9 weeks to go!
Theresa Kanapaux. She has breast cancer that may have spread into her bones. She also has been hospitalized recently for a blood clot in her lung. We are asking for God's mercy and healing touch for Theresa.
Jerry Curran,  Jerry will have biopsies done tomorrow so we pray for God's healing grace and favor on those tests. Lord we continue to lift Jerry and Sandy to you and your Healing grace. We pray for wisdom for the doctors treating him and for God's strength and peace for Jerry and Sandy.
Wayne Miller, Wayne is my brother-in-law. Wayne has had biopsies taken today and should have results back in a few days. Please lift Wayne to God's healing powers and for strength, peace, and wisdom.
Jerry Grant, John Grant's brother. Jerry is now in Hospice. Lord we pray that Jerry will come to know you and get as close as possible to you in his remaining days. We pray for God's peace.
Keith Sedlacek, we continue to lift Keith to God's healing grace. He is still in treatment with his lung cancer.
Beverly Farm, Please lift the Beverly Farm Caregivers in prayer. They are greatly understaffed and they are working hard with a lot of overtime. They need God's strength, patience, energy, and peace. Also pray that God will send the right people to fill the many care giver openings and for God's wisdom and strength for the current management team at the Farm.
The people trapped in Afghanistan, Great and mighty God, we lift up all the people who are suffering in Afghanistan. We ask you to open the eyes of all people in leadership positions all over the world to seek peace and to show compassion on the people of Afghanistan.
Our Country, Lord you have asked and pleaded with people over and over in the bible to   return to you. You have told us to seek your Kingdom first, and we are to put you above all other priorities. Help us and have mercy on us father. For we are a broken people who need the mercy and the Grace of your son Jesus. Open our eyes to your truth. Dissolve all greed, and selfish ambition and replace it with your wisdom and your love. Equip us God, so that we may be a strong voice for your truth and your power to overcome all evil.
Courage to be bold for Jesus with our neighbors and family.
Prayer is our tool to change things in this world. 
Praise Community Fellowship.   The church with No Walls! 9:00am Sundays at Esic Church located at 1000 University Drive Edwardsville.   God's Truth with Love and Compassion.