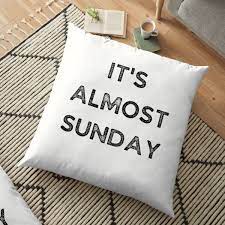 As I was studying for my sermon today I have had so many thoughts that I knew I couldn't get them all in on Sunday so I am going to start my sermon here today.
Here is an interesting question: "Who is responsible for showing the world who Jesus is?"  It's the church! Us, we, the believers and that my friend is a huge responsibility. We are to be Jesus in this broken world. That is a big responsibility and it is an important responsibility. How do we do that?
As a pastor I have the responsibility of setting the bar for the flock. That is huge. I have learned so much over the past 15 years of being in a pastoral role and I still have much to learn. But here is something I can tell you. I love this country and what it stands for. Freedom, the possibility to achieve great things for those who come and obey our laws, work hard, and have goodness and kindness and love and respect for our nation. I love Jesus, I love the word of God, I love my family and I love God's church.  But there is a secret to standing with God in His favor. I learned that I am here to please one person and that person is Jesus and His teachings. Because when I do that, all my other relationships fall into place. So let me make something perfectly clear, I 'm not here to tickle anyone's ears when it comes to God's truth. I am here to please Jesus and his book of truth. In that I place my entire trust and faith.
I am really excited about this coming Sunday's service. Our choir has some great songs to lead us in worship and the message excites me because Gods truth excites me. I hope you can join us in person but for those who cannot, our service is broadcast live on our Praise Community Fellowship Facebook page at 9:00am on Sunday mornings. We meet together at Esic church located at 1000 University Drive in Edwardsville.
Let's be bold for Jesus!
I hope to see you in person this Sunday! Love, pastor kent
Our prayer list:
Jerry Curran, Jerry will be getting a second opinion and a few more tests done on his kidneys this coming Monday. Lord we lift Jerry and Sandy to you and your Healing grace. We pray for wisdom for the doctors treating him and for God's strength and peace for Jerry and Sandy.
Richard Berry, Richard has had a PET scan and the good news is, all is clear, so he is considered to be in remission! Hallelujah!  He still needs to complete his chemotherapy so we will continue to pray for his complete recovery and thank Jesus for the good news!
Update on Wayne Miller, Wayne is my brother-in-law and was with us this past Sunday. He has been diagnosed with cancer. He has had his scan and the tumor has shrunk some but now he will be getting a treatment protocol. Please lift Wayne to God's healing powers and for strength, peace, and wisdom.
Update on Jerry Grant, John Grant's brother. Jerry is now in Hospice. Lord we pray that Jerry will come to know you and get as close as possible to you in his remaining days. We pray for God's peace.
Keith Sedlacek, we continue to lift Keith to God's healing grace. He is still in treatment with his lung cancer.
John Grant.  John has been back with us since his heart procedure and we continue to pray for John and Marla for God's strength, peace, and comfort.
Susan Dedmon, Susan is the sister of John Grant. Susan has also been diagnosed with congestive heart failure but is improving. God we continue to ask for your love, peace, mercy, and healing strength for both John, his sister Susan, and their brother Jerry.
Missy Geninatti, Missy is Kip and Cindy Goffs daughter,  Missy is pregnant after trying for 6 years!  However at her last checkup they have found some issues that could be dangerous for her and the baby. God we cry out to you in all your mercy to please be with Missy and her baby so that they can both be safe and healthy.  We thank you for all your mercies and trust in you!
Beverly Farm, Please lift the Beverly Farm Caregivers in prayer. They are greatly understaffed and they are working hard with a lot of overtime. They need God's strength, patience, energy, and peace. Also pray that God will send the right people to fill the many care giver openings and for God's wisdom and strength for the current management team at the Farm.
Rusty Burian, Rusty is having severe nerve pain into his legs from a pinched nerve in his back. We pray for God's healing grace and strength as he prepares for corrective surgery.
The people trapped in Afghanistan, Great and mighty God, we lift up all the people who are suffering in Afghanistan. We ask you to open the eyes of all people in leadership positions all over the world to seek peace and to show compassion on the people of Afghanistan.
Our Country, Lord you have asked and pleaded with people over and over in the bible to   return to you. You have told us to seek your Kingdom first, and we are to put you above all other priorities. Help us and have mercy on us father. For we are a broken people who need the mercy and the Grace of your son Jesus. Open our eyes to your truth. Dissolve all greed, and selfish ambition and replace it with your wisdom and your love. Equip us God, so that we may be a strong voice for your truth and your power to overcome all evil.
All who are seeking a deeper relationship and deeper understanding of Jesus' teachings.
Courage to be bold for Jesus with our neighbors and family.
Prayer is our tool to change things in this world. 
Praise Community Fellowship.   The church with No Walls! 9:00am Sundays at Esic Church located at 1000 University Drive Edwardsville.   God's Truth with Love and Compassion.