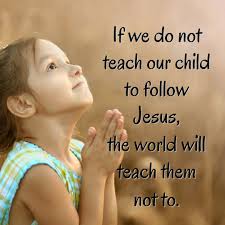 This Sunday join me at 10:00am on the Praise Community Fellowship Facebook page, we are going to look at what the bible teaches us about "The Power of One!" I hope you got a chance to watch last Sunday's teaching because this Sunday will be a continuation of where we left off last Sunday. If you did not watch last Sunday's teaching you can watch it HERE.
Easter this year will be on April the 4th and the plan is to meet together at Glick Park. I will get back to you about the time. We are praying for decent weather so we can finally come together on this very special Day. We will share communion and be together in the beauty of nature. Plan on brining family and friends. It will be a celebration! I will have more information as we get closer to the date.
"All growth that is not toward God is growing to decay." George Macdonald, a turn of the century Scottish minister.
Our prayer List:
Louise (Snookie) Burns, Bonni's mother. Please lift up Louise to God's healing touch as she has been diagnosed with macular degeneration and is having a hard time seeing.
I want to put Mary and Leland Knapp back on our prayer list. Mary is having trouble with her eyesight and Lee is having some issues with his walking. We ask for God's mighty hand of healing and love and peace for the both of them.
Doris Theris, Doris is Savannah's maternal grandmother. We found out this morning that Doris has gone to be with Jesus. We pray for God's comforting peace for Savannah and her family for the loss of her grandmother.
John Grant, John is home, which is wonderful but we will continue to lift him up for God's healing touch, wisdom and peace as the doctors continue to work with him.
Keith Sedlacek, Cathy Crowder has asked for our prayers for Keith who has been diagnosed with inoperable lung cancer. Lets lift Keith and his family in prayer for God's healing Grace, Peace, and Love.
Emmett, Bob and Judi Bertels grandson is a 12 year old young man who has just been diagnosed with macular dystrophy which causes loss of eyesight. We ask for God's intervention and healing.
Ron Jones, Praise report, Rhonda said her dad Ron is home and doing well.
All who are seeking a deeper relationship and deeper understanding of Jesus' teachings.
Courage to be bold for Jesus with our neighbors and family.
Praise Community Fellowship, The church with No Walls!   We want to bring the Gospel, the Good News of Jesus to you!  kent@praisecommunityfellowship.com 
618-334- 3575