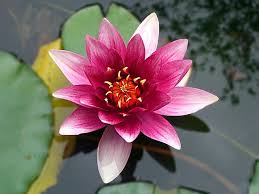 Last Sunday we looked at Matthew chapter 10, the parable of the Good Shepherd. Like all scripture there are many deep Spiritual meanings to this story.  Here is the part I want to re-emphasize to you this morning:
"The gatekeeper opens the gate for him, and the sheep recognize his voice and come to him. He calls his own sheep by name and leads them out. After he has gathered his own flock, he walks ahead of them, and they follow him because they know his voice.  They won't follow a stranger; they will run from him because they don't know his voice."
Jesus, in this part of the parable, is the Good Shepherd who knows his sheep AND His sheep know him. They follow his voice and go where ever he leads them!  There are many voices we can easily start following. Some people hear a political voice and begin following diligently. Others hear a social movement and are all in. Many hear their own conscious thoughts and do what ever they feel is right in their own eyes and go wherever that leads them. Some hear negative thoughts which brings them into deep despair and depression. For the Christian, the voice of Jesus is the voice we must learn to hear and obey. In good times and in bad, you must learn to trust the Good Shepherd. Following Jesus is following the truth, the life, the light. There is no darkness in Jesus' teachings. None!  He will not lead you into danger or despair, He is the Good Shepherd!
Psalm 23.     The Lord is my shepherd;   I shall not want.  He makes me to lie down in green pastures;  He leads me beside the still waters.  He restores my soul;  He leads me in the paths of righteousness. For His name's sake.  Yea, though I walk through the valley of the shadow of death,  I will fear no evil;  For You are with me;  Your rod and Your staff, they comfort me. You prepare a table before me in the presence of my enemies;  You anoint my head with oil;  My cup runs over.  Surely goodness and mercy shall follow me. All the days of my life;  And I will dwell in the house of the Lord. Forever.
When the many other enticing voices or negative voices come your way, and they will,  stop and think of Jesus!  Make Jesus your shepherd. Learn to know His voice by spending time with him in prayer, by reading His instructions found in the bible, and attending worship service. Make your life blossom into something beautiful, make Jesus the center of your life! Follow Jesus!
New Prayer requests and prayer updates:
Prayers:
Missy Geninatti, Missy is Kip and Cindy Goffs daughter,  Missy is pregnant after trying for 6 years!  However at her last checkup they have found some issues that could be dangerous for her and the baby. God we cry out to you in all your mercy to please be with Missy and her baby so that they can both be safe and healthy.  We thank you for all your mercies and trust in you!
UPDATE on Richard Berry, Richard got the biopsy back and has been diagnosed with an aggressive lymphoma. Mary is a doctor and will be working with a medical team to find the best options for Richards treatment. I am asking God for wisdom, strength, peace, and God's healing hands to intervene in this situation.
Lela Detoye, Lela had a bad fall at her apartment last week and ended up with a broken writs and a concussion. She has been at the hospital and will have surgery for her wrist. Please lift Lela to God's healing power and strength so that she can get back to her normal routine. She is going to need some tender loving care when she get's back to her apartment.
Sandy Curran, Sandy has had her surgery and is home to begin her recovery. We pray for her and Jerry as they begin this 5 or 6 weeks of recovery. We thank God for a successful surgery and ask Him for healing, for patience, and peace during this time of recovery.
Crystal Officer, Crystal is the new CEO of Beverly farm. She visited us this past Sunday. I am asking that we all pray for Gods wisdom, strength, Patience,  and leadership ability for Crystals new position.
John Avedisian, John is a very good friend of mine who lives in Phoenix AZ. I spoke to him this past week and he and his wife Katia are having a rough time. Katia has had both her hips replaced but is having an allergic reaction to some medication. John needs a knee replaced but has been informed that he cannot get the surgery due to cirrhosis of the liver. I ask for God's healing grace and for His wisdom and peace for John and Katia.
Sheryl Burian, Sheryl is doing good and continues to recover from her knee surgery. We pray that God will give her strength and patience during this time of healing.
Sandy Peterson, Sandy has also had a knee replaced but is home and healing, we hope to see Sandy and Buch on Sunday the 25th of July. We pray for both Butch and Sandy for Gods continued strength and healing!
Keith Sedlacek, I received news this week that Kieth is doing better and will now begin a new therapy. He will have a new CT scan this next coming week and we pray that this scan will show remission and healing. Keith was diagnosed with inoperable lung cancer.
Beverly Farm, Please lift the Beverly Farm Caregivers in prayer. They are greatly understaffed and they are working hard with a lot of overtime. They need God's strength, patience, energy, and peace. Also pray that God will send the right people to fill the many care giver openings and for God's wisdom and strength for the current management team at the Farm.
Rusty Burian, Rusty is having severe nerve pain into his legs from a pinched nerve in his back. We pray for God's healing grace and strength as he prepares for corrective surgery.
John Grant.  John we continue to lift  up to the perfect Healer for his heart issues.
Stephanie Powell, the daughter of Mary Knapp. Stephanie is facing an extremely difficult situation with her mentally handicapped 30 year old son who lives with her. He has gotten aggressive and violent and she cannot find a facility to help her. Let's pray for God to intervene with an answer for her and her son Conner.
Michelenne Bounds, one of Bonni's best friends, is having some serious eye problems due to a degenerative form of arthritis. Please pray for God's intervention and healing touch.
Susan Dedmon, Susan is the sister of John Grant. John called me this week and asked for prayers for his sister because she has also been diagnosed with congestive heart failure. She was struggling with fluid in her lungs so we need to lift her up to the healer of all healers. We ask for your love, peace, mercy, and healing strength for both John and his sister Susan.
Mary and Leland Knapp, Mary is having trouble with her eyesight and Lee is having some issues with his walking. We ask for God's mighty hand of healing and love and peace for the both of them.
All who are seeking a deeper relationship and deeper understanding of Jesus' teachings.
Courage to be bold for Jesus with our neighbors and family.
See you Sunday at 9:00am Esic Baptist Church, 1000 Esic Drive Edwardsville!  Love, pastor kent
Praise Community Fellowship, The church with No Walls!   We want to bring the Gospel, the Good News and the Real Living Power of Jesus to you!  kent@praisecommunityfellowship.com