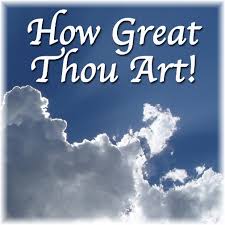 Dear PCF family ad friends, I hope this blog post finds you healthy and full of God's Peace and Joy! Bonni and I have been a little under the weather the past week but are coming out of it at this time.
Needless to say I am missing our choir and seeing all of you in person but please be patient, I do believe we made the right call to go virtual for a little while due to all the cases that seem to be popping up everywhere. The good news is, God is in control and I hope this last blast of COVID cases will aid in helping with heard immunity so we can get back soon….and very soon! (That's from one of our songs by the way!). So, please pray for our church and God's direction, pray for one another, let me or Gary Watson know if there is a need amongst our family or friends that the church can help out with. Please feel free to call me any time, I am here for you even if it's just a need to chat for a few minutes.
I've been thinking about our church and I think one of the things we have really gotten good at is finding Joy in the Lord, especially when we come together and worship on Sundays. But I want that same joy to be with you all week long and to do that I suggest you stay connected to the source of all Joy which is our Lord Jesus.
Our Updated Prayer List
Debbie Simms, Debbie is a good friend of Patti Franklin. Debbie has been diagnosed with stage 4 pancreatic cancer. Please pray for Debbie, ask God to remove her fear, and to give her His comforting Peace and Healing.
Taylor Rogers, Taylor is Lori's daughter. Taylor is getting ready to have a baby and Lori asked for prayers for a healthy baby and a healthy momma. They are going to induce labor a few weeks early so we lift Taylor, the baby, and all the nurses and doctors into the hands of God for his mercy and blessings.
Jason Burton, Jason is a good friend of Gary and Cathy Watson. Jason is in his 40's with a young family and has been diagnosed with cancer. He is unable to work at this time and he is the sole provider. We ask for God's intervention into this situation, that His Glory, Peace and Healing will come and lift this family out of their worries and fears.
Don Kruckeberg, Continued prayers for God's Healing peace and strength. We pray that Don may be surrounded with God's love and peace.
Ray Queen, a resident at Beverly Farm who has recently been put into hospice care. We pray for God's peace for Ray and His family in this time of transition..
All Local Churches, pray for all the churches in this town to be filled every Sunday with people seeking to come to know Jesus and become part of His family
Praise Community Fellowship, A Joyful church with No Walls! 9:00am Sundays at Esic Church located at 1000 University Drive Edwardsville.   God's Truth with Love and Compassion. Praise Community Fellowship Church is a 100% volunteer Church. We have no salaries or paid positions. Come be part of a Joyful Christian Family!   Have questions? Call Pastor Kent @ 618-334-3575. Or Board President. Gary Watson @ 409-781-6510