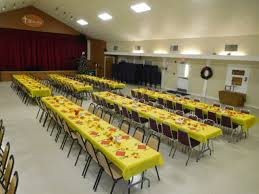 Dear PCF family and friends, your church board met last night and all I can say is, "What a very exciting, uplifting, meeting. I want to share with you what is on the horizon for our wonderful church family.
We are getting ready to grow! There is an excitement in our board members about the quality of our services. We all know what we have is very special, and we know it is time to get the word out! Below are a several events that I want you to mark on your calendars.
1.) Our amazing choir will be having a Christmas Concert on Friday December 10th at 7:00 pm in the sanctuary and Saturday December the 11th at 7:00pm in the sanctuary.  We will collect a free will offering for Beverly Farm at the concert. Lori and Krista will be telling us where the money will be used for the residents. We would like everyone to invite family and friends to these concerts. After the concert there will be deserts and coffee. This will be a wonderful opportunity for all of us to get people introduced to our amazing choir and church family! Fill the church for Christmas so we can share the love of Jesus.
2.) We are going to  start having quarterly Sunday evening services with a catered dinner following the service. I am talking Fried chicken, Roast Beef, Turkey, you name it, mashed potatoes, green beans, bread, pies, coffee, cake, the works. These quarterly dinners will each have a theme for outreach into our community. One of the themes we talked about at the board meeting is helping several young mothers in need by collecting baby supplies. We will collect diapers, baby clothes, all things for newborns and the intent will be to "adopt" a few mothers in the area who are in need so that we can shower them with love and gifts. This too will be an opportunity for all of you to invite friends, family and neighbors to let them experience what it is like to be part of the PCF family. The board is excited! Our first quarterly dinner will be in January of 2022. But planning begins now!
Would you like to get involved with these projects? We need you! Tho object behind the concerts and the dinner is to get more people involved in our church so that we can expand Jesus' Kingdom! We feel this is a wonderful way to get more people to come and see just how amazing the PCF family really is. We will need planning and organizing for the dinners! We will be advertising these events! It is our goal to create a good Old fashioned fellowship meal with an expanding family and friends. This is going to be big and wonderful! I told the board last night, we are going to need a bigger facility when this gets going!
The church is planning a Chili Lunch either on the 24th of October or November the 7th more info to come soon. 
We are looking for a name for the quarterly family catered dinners. One possibility thrown out at last nights meeting is,"Family Fellowship Dinners!"  Be thinking about naming possibilities. You will hear much more about these exciting opportunities at church each Sunday.
We are going to be redoing our website, and making our on-line broadcast another outreach point of contact for the people who are listening in each week.
If you want to volunteer for any of these upcoming projects just let me know on Sunday and as we move forward with our planning we will begin putting committees together to get the ball rolling. 
It's a new day for PCF and I personally want to thank our amazing choir and music volunteers for setting the bar high. Your voices are off the charts! Get ready for growth PCF, we have been blessed and we need to utilize this blessing to reach more people for Jesus.
Love, pastor kent