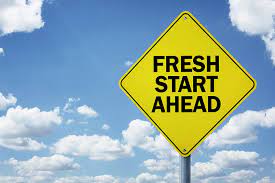 Good morning PCF family and friends. We will be kicking off the new year this coming Sunday and I am looking forward to worshipping with all of you. Let there be Light! Let there be Joy! Let there be Hope!
Our PCF Calendar
January 5, Wednesday night Choir rehearsal in the sanctuary. 6:30pm
January 9, PCF worship 9:00am
January 16th PCF worship 9:00am and our first quarterly PCF Family Sunday Dinner. at 5:00pm. This dinner is to invite family and friends to a nice catered meal to introduce new people to our JOYFUL Church.
January 23, PCF worship 9:00am
January 30, PCF worship 9:00am
The January 16th PCF Quarterly Family Dinner. The outreach theme of this dinner is to help young mothers in need. We will be collecting newborn diapers and wipes and other newborn necessities that you would care to donate. We will begin collecting those items this week at the Sunday service.
Would you be interested in serving our PCF Church in some capacity?  We are very fortunate as an all volunteer church in that we have people always stepping up and helping out. Although there is no immediate need, I want to encourage anyone interested in playing a more active role to contact me so we know who we can call on if needed. There are many possible places to serve but here a few:  Communion, Quarterly Family dinners, Offering collection, the Church Board, Sound tech, (The sound tech position requires training and big commitment, all rehearsals and Sundays)  Sunday School teacher/Developer. Kent's email: kent@bonniburns.com. or my cell 618-334-3575 
We had a board meeting last night and one of the discussions we had was child care during the services. At this time Cooper is our only toddler. But we realize if we want younger parents to get involved in PCF we will need to have childcare/Sunday school. Esic has a wonderful childcare playroom, we will just need to have childcare supervision during the services. This need is not immediate but we will have to have a plan in place if we want couples with young children to get involved with PCF.
The power and effectiveness of the church comes from the guidance of the Holy Spirit in everything we do. That is why prayer must always precede any church decisions and plans. And even after prayer we must wait on the guidance of the Holy Spirit. This is God's church and we are to submit to His plans and instructions. It is then we can move forward with confidence and assurance that we are doing God's will and His blessings will follow.
Prayers Needed:
Jason Burton, Jason is a good friend of Gary and Cathy Watson. Jason is in his 40's with a young family and has been diagnosed with cancer. He is unable to work at this time and he is the sole provider. We ask for God's intervention into this situation, that His Glory, Peace and Healing will come and lift this family out of their worries and fears.
Don Kruckeberg, Continued prayers for God's Healing peace and strength. We pray that Don may be surrounded with God's love and peace.
Mike Rodgers, Mike is Lori's husband and has been on disability for some time due to his many back operations. We lift Mike to Jesus and His healing spirit. Lord we ask for your Peace and Joy to fill Mikes life.
Wayne Miller, has begun chemo treatments and must reman in isolation due to the chemo breaking down his immune system. We lift Wayne during this time of treatment to God's healing Grace. Wayne is watching us every Sunday on Line!
Ray Queen, a resident at Beverly Farm who has recently been put into hospice care. We pray for God's peace for Ray and His family in this time of transition..
Keith Sedlacek, we continue to lift Keith to God's healing grace and Linda his wife with God's strength. He is still in treatment with his lung cancer.
All Local Churches, pray for all the churches in this town to be filled every Sunday with people seeking to come to know Jesus and become part of His family
Praise Community Fellowship, A Joyful church with No Walls! 9:00am Sundays at Esic Church located at 1000 University Drive Edwardsville.   God's Truth with Love and Compassion. Praise Community Fellowship Church is a 100% volunteer Church. We have no salaries or paid positions. Come be part of a Joyful Christian Family!   Have questions? Call Pastor Kent @ 618-334-3575. Or Board President. Gary Watson @ 409-781-6510