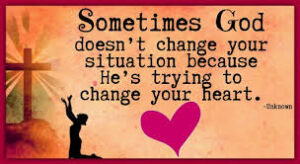 Dear PCF family and friends, here is what is happening in our church:
Mark your calendars:
November 14, Kent and Bonni are out of town, there will be no service that Sunday.
November 21, Coffee and Quiche right after our service in the fellowship hall.
December 10, PCF Christmas Concert 7PM at the church to benefit Beverly Farm
December 11, PCF Christmas Concert 7PM at the church to benefit Beverly Farm
I will have more updates on our Christmas services coming soon.
Let's Grow The Church! I will be announcing our schedule of quarterly Catered family dinners beginning in January very soon. These dinners will be at 5:00pm Sunday evenings and are to help us grow the church. Start thinking of those you know who currently do not have a church family who you could bring to a wonderful church dinner. Each of these quarterly dinners will have a theme of outreach. We are planning to help needy moms with babies at our Kick off Dinner in January. We will donate diapers, baby clothes, baby toys…all things needed for newborns. I'll have more info on this soon.  If you would like to be part of this first dinners committee let me know!
As you all have noticed we are having more and more new faces at our services. I believe it has much to do with our wonderful choir. They are incredible and I am very appreciative of all their hard work and dedication making our worship service so meaningful.
PCF Family and friends, what we have as a God centered church family needs to be shared. Knowing Jesus is the solution to a better, more fulfilling life. It is not "a" solution, it is "the" solution. We have been called to share the good news. We do it through music, our love for one another, and Biblical teaching in a way that is usable in today's real world. What will we do when we no longer have room in our pews on a Sunday morning? God will always have the answer!
On Line Services: Each week we broadcast our service live on Facebook. The services are then archived on or website. We love having our on-line viewers but we also know that it is not the same as being part of the PCF family live. If you are an online viewer we are glad to have you but do yourself a favor and come meet your PCF family in person. Consider joining us on Sunday November 21st when we Kick off our first Quiche with coffee right after our 9:00am service. A time to ask us questions and to get to know some of the wonderful people in our church family.
Darlene Azar sends a big thank you to all who donated sweat pants to the Franklin School. She said there was a total of 45 pairs of new sweat pants taken to the school this past week. She will continue to collect until the end of October.
Our prayer list:
Ray Queen, a resident at Beverly Farm who has recently been put into hospice care. We pray for God's peace for Ray and His family in this time of transition. Roger and Carol Queen visited our service this past Sunday. Roger is Ray's brother.
Bernice Johnson is in the hospital with pneumonia. Bernice had just started attending our services from Esic. Please lift Bernice to God's healing grace and for His peace and comfort for Bernice.
Debbie Creamer: Debbie is recovering from a stroke. She is back home. We lift Debbie to God and His healing hands. We ask for peace and health for her Husband Terry and Debbie.
Missy Geninatti, Missy is Kip and Cindy Goffs daughter,  Missy has 7 weeks to go! We have been lifting missy to God with this delicate pregnancy. The doctors have had some good news about her progression so we want to continue to pray for Missy and this baby.  God we cry out to you in all your mercy to please be with Missy and her baby so that they can both be safe and healthy.  We thank you for all your mercies and trust in you!
Theresa Kanapaux. She has breast cancer that may have spread into her bones. She also has been hospitalized recently for a blood clot in her lung. We are asking for God's mercy and healing touch for Theresa.
Jerry Curran,  Jerry has gotten wonderful news about his biopsy, it came pack non cancerous! We continue to pray that Jerry's doctors will now develop a plan to remove the tumors from His Kidneys.
Wayne Miller, Wayne has gotten his biopsies back and although there is cancer, it looks as if it is going to be very treatable.  Please lift Wayne to God's healing powers and for strength, peace, and wisdom.
Jerry Grant, John Grant's brother. Jerry is now in Hospice. Lord we pray that Jerry will come to know you and get as close as possible to you in his remaining days. We pray for God's peace.
Keith Sedlacek, we continue to lift Keith to God's healing grace. He is still in treatment with his lung cancer.
Beverly Farm, Please lift the Beverly Farm Caregivers in prayer. They are greatly understaffed and they are working hard with a lot of overtime. They need God's strength, patience, energy, and peace. Also pray that God will send the right people to fill the many care giver openings and for God's wisdom and strength for the current management team at the Farm.
All Local Churches, pray for all the churches in this town that they all may be filled every Sunday with people seeking to come to know God and become part of His family. 
Our Country, Lord you have asked and pleaded with people over and over in the bible to   return to you. You have told us to seek your Kingdom first, and we are to put you above all other priorities. Help us and have mercy on us father. For we are a broken people who need the mercy and the Grace of your son Jesus. Open our eyes to your truth. Dissolve all greed, and selfish ambition and replace it with your wisdom and your love. Equip us God, so that we may be a strong voice for your truth and your power to overcome all evil.
Courage to be bold for Jesus with our neighbors and family.

Prayer is our tool to change things in this world. 

Praise Community Fellowship.   The church with No Walls! 9:00am Sundays at Esic Church located at 1000 University Drive Edwardsville.   God's Truth with Love and Compassion. Praise Community Fellowship Church is a 100% volunteer Church. We have no salaries or paid positions. Come be part if an amazing Christian Family!