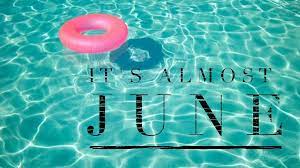 Cathy Watson is in surgery this morning for a knee operation to repair or fix a torn meniscus that happened years ago. I am sorry I did not have her on an earlier prayer list. I guess I need to start taking a Focus Factor or something. Please lift Cathy in prayer for a successful surgery and rapid recovery. As I am working on this post I just received a text from Gary and Cathy is out of surgery and all went well! Another praise report.
 Don Kruckeberg is out of the Hospital doing well, he was with us this past Sunday so Thank you Lord for your healing grace for Don.
Jim Ebersoldt, I got a text from Sue yesterday saying that Jim's latest test results showed improvement and that the Dr. now thinks he will not have to enter hospice!  Sue thanks us for the prayers and asked for continued prayers of continued recovery of Jim. Another great praise report! Prayers are powerful!
The bible contains all the answers That you and I, our families, our friends, and our nation needs to bring peace, joy, and healing!  Throughout the bible there are answers for all of our pains, sufferings, shortcomings, anxieties, frustrations, and fears. The answers are there, but they need to be assimilated and then applied. That is where we fall short. Knowledge without application is worthless. Hosea predicts the future of our country and all countries when the author states in Hosea 4:6, "My people are destroyed from lack of knowledge!" He is speaking of God's wisdom that can be found from the bible.
Enter the Bible believing church. I believe what Charles Colson wrote in one of his books, My Final Word. "The job of the church, is to counter the false world views gripping our culture and to defend what is true, beautiful, and just! (according to God's word) It seems like an impossible task, and it is, without God's intervention. But nonetheless, that's the job we've got to do!"
We need to expand God's Kingdom by bringing more people into God's bible believing church. The more people we can get to belong to God and His word, the more agents He has working within our society to bring about real change. Dr Martin Luther King insisted that a law of the government that was contrary to the law of God was no law at all!  I agree!  It is very obvious when you abandon all moral standards within a society, you create chaos.
The PCF family and friends BBQ is rapidly approaching. A reminder that we will be gathering coloring books, coloring pencils, crossword puzzles, card games, puzzles and Uno for our mission project for this dinner. We will be collecting these and other types of craft and fun things for the residents of Edwardsville Care Center Located on the corner of St. Mary drive and Route 143 Edwardsville. You can bring these items the night of the BBQ or to church on Sunday.
Praise Community Fellowship May and June calendar
June 5th,  There will be no service June 5th Due to Kent and Bonni's travel schedule.  Ken Schaake memorial at 1:00 American Legion Edwardsville
June 12th, Sunday Service 9:00am. PCF family dinner BBQ at the church 5:00pm. We will need a head count for this event so please let Nelleke know how many you will be bringing. you can call Nelleke at 618-954-4155.
June 19th, Sunday service 9:00am Father's day
June 26, Sunday service 9:00am
Our prayer List:
The families of the children killed in Uvalde, Texas. 
Jason Burton, we are asking for prayers that Jason will respond to a new treatment he will be receiving at Barnes. It's called CAR T cell therapy. Lord we ask that you bless this therapy so that Jason goes into complete remission.
The people of Ukraine and Russia who do not want the war.
Jim Cerbie, Jim is Bill and Judy Daubenspeck's Brother-in-law. Jim is 87 and has inoperable lung cancer and has been diagnosed with Alzheimers. We lift Jim and his wife to God's peace, strength and comfort.
Praise Community Fellowship, A Joyful church with No Walls! 9:00am Sundays at Esic Church located at 1000 University Drive Edwardsville. God's Truth with Love and Compassion. Praise Community Fellowship Church is a 100% volunteer Church. We have no salaries or paid positions. Come be part of a Joyful Christian Family!   Have questions? Call Pastor Kent @ 618-334-3575. Or Board President. Gary Watson @ 409-781-6510