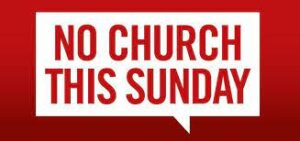 Dear PCF family and friends, Bonni and I are still out of town so there will be no service tomorrow, I am looking forward to the next Sunday June the 12th for a wonderful service in the morning and then our PCF family and friends BBQ at 5:00pm that evening. 
I think one of the most profound things I have ever received revelation on is this, Always present God's truth with Love and Compassion!  I am planning on getting more into this over the next couple of weeks. I watch many different pastors during the week. I enjoy learning what God is doing in His Kingdom from other pastors and teachers. But I still come across preachers who seem to want to weaponize the scriptures. Maybe that word is too strong but it feels that way when I listen to some of them.
We are New testament Christians meaning there is a New Covenant that we live under thanks to Jesus' sacrifice on the cross. Here is what I have learned from studying the New Testament, All of us are sinners and the penalty for our sins is separation from God's circle of blessing and possibly for eternity. But Jesus came and interacted with us sinners. He came and loved us and was accepting of us even though we are all soaking wet with sin. But, Jesus never compromised God's law or truth, he taught it with love and compassion. Jesus said come to me, Believe in me and what I teach. Follow me and live a new kind of life. He told us that He is the Way, the Truth, and the Life! No one comes to the father but through Him!
I don't believe that t.here is a such thing as a liberal Christian or a conservative Christian, you are either a bible believing Christian or you are not! As soon as we add the prefix, liberal or conservative we are either adding or subtracting something from God's original message. Let's not do that. Let's stick to God's truth but learn from Jesus by always presenting the truth in a very loving and compassionate way! "Go and sin no more!"  Jesus…………Much much more on this in the near future. We are to love people into the church, that is the Jesus way! I will have much much more on this topic very soon!
Praise Community Fellowship May and June calendar
June 5th,  There will be no service June 5th Due to Kent and Bonni's travel schedule.  Ken Schaake memorial at 1:00 American Legion Edwardsville
June 12th, Sunday Service 9:00am. PCF family dinner BBQ at the church 5:00pm. We will need a head count for this event so please let Nelleke know how many you will be bringing. you can call Nelleke at 618-954-4155.
June 19th, Sunday service 9:00am Father's day
June 26, Sunday service 9:00am
Our prayer List:
Cathy Watson, Continued healing from her recent Knee surgery. Gary sent me a video and she is already up and walking so she is doing very good!
Jason Burton, we are asking for prayers that Jason will respond to a new treatment he will be receiving at Barnes. It's called CAR T cell therapy. Lord we ask that you bless this therapy so that Jason goes into complete remission.
The people of Ukraine and Russia who do not want the war.
Jim Cerbie, Jim is Bill and Judy Daubenspeck's Brother-in-law. Jim is 87 and has inoperable lung cancer and has been diagnosed with Alzheimers. We lift Jim and his wife to God's peace, strength and comfort.
Praise Community Fellowship, A Joyful church with No Walls! 9:00am Sundays at Esic Church located at 1000 University Drive Edwardsville. God's Truth with Love and Compassion. Praise Community Fellowship Church is a 100% volunteer Church. We have no salaries or paid positions. Come be part of a Joyful Christian Family!   Have questions? Call Pastor Kent @ 618-334-3575. Or Board President. Gary Watson @ 409-781-6510