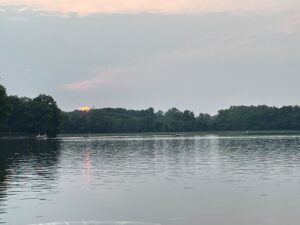 Tomorrow the PCF family meets at 9:00am at Esic Church located at 1000 University drive. I am looking forward to seeing you!
What owning a lawn maintenance company taught me about the bible:
A long time ago I had a booming lawn mowing business. I had 7 trucks and many tractors and mowers. When the mowers would break down it was costly both in repairs and lost work. Because I bought so much equipment I would get invited to seminars that the equipment manufacturers would put on. At one of these seminars a team of design engineers presented a class that showed us when the equipment we were using was being properly maintained according the the manufacturers manual, the equipment would last 10 times longer. They taught us that by using a set maintenance schedule to change the oil, the filters, greasing the bearings, etc….there was a whole check list, that our maintenance costs would be dramatically reduced as well as limiting the down time. How simple, follow the manufacturers manual and save money, time and headaches. But there was a problem, by the time I came home after a long hot day, the last thing I wanted to do was to start doing the necessary maintenance on my machines. I was tired, worn out, and hungry. But not to do it was costing me a lot of profit. Solution: I hired a maintenance team. They came in at the end of the day to service all the equipment. There are great benefits to following the manufacturers recommendations!
Lesson: The bible is God's owners manual to us. The book of truth is a maintenance schedule that keeps us working at our very best.  But you too come home tired, frustrated and many times the challenges of life become overwhelming so reading and studying the bible is not on most peoples priority list. There is a solution and the solution far outweighs the effort. First, get involved in a church family on Sundays where the bible is taught and the people will love you and lift you up. Then, find a bible app on your cell phone or join a bible study group to learn more about the manual daily. Your life will become 10x better! You will have more peace, less stress, and have much more wisdom to face your daily challenges. It's called walking with the Lord daily.
PCF bible study will kick off the first week of October. We will be meeting on Monday mornings. I will be posing the time soon. Our first meeting will be October 4th. We will take a deeper look into God's maintenance manual. If you are interested send me a text: 618-334-3575.
If you like this blog please share it with someone you know.  There a couple of ways to get your family and friends connected to the blog. You can forward it or better yet send me their email and we will add them to our blog list and they will begin receiving all of our Blogs. We want to reach people for Jesus!
New Mission Project
Darlene Azar has a new mission project for the church:  – We will be collecting girls and boys sweatpants sizes 6-14 (kids small to x-large) for the kids at Franklin Elementary School in Belleville, IL.  Almost 90 percent of the kids are at the poverty level and will be in desperate need of warm pants this winter.  There will be a collection box outside the sanctuary and we will be collecting through October 17.  Thank you!  Darlene has been involved helping this school for some time now and I think this is a project our church can definitely get behind and help.
Prayer list additions I left off the last blog:
Linda Cassens is recovering from hip surgery, She is doing very well but we lift her to Gods healing hands and ask for a full rapid recovery.
Theresa Kanapaux. She has breast cancer that may have spread into her bones. She also has been hospitalized recently for a blood clot in her lung. We are asking for God's mercy and healing touch for Theresa.
Praise Community Fellowship.   The church with No Walls! 9:00am Sundays at Esic Church located at 1000 University Drive Edwardsville.   God's Truth with Love and Compassion.