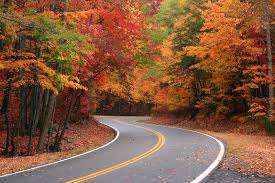 For everything there is a season, and a time for every purpose under heaven: a time to be born, and a time to die; a time to plant, and a time to pluck up that which is planted; Maybe it is the season for you and your family to start making worship on Sunday's a family tradition. You won't be disappointed!
This Sunday, October 31st, Bonni and the PCF singers have some wonderful music planned, you won't want to miss this Sunday's music! 9:00am Sunday morning.
Our PCF family is growing! Every Sunday we are having more and more new people come to our service! Make sure to introduce yourself and make our new friends feel at home.
We have an amazing nursery for young Children at the church. I am going to start advertising the wonderful Nursery we have available for parents with young children. Help get the word out!
What happened to last Sunday's live broadcast?  We had some technical difficulties but that has been taken care of and we will be broadcasting live again this coming Sunday at 9:00am on the Praise Community Fellowship Facebook page.
Our Calendar of upcoming events:
November 14, NO Church Service on this Sunday, Kent and Bonni are out of town.
November 21, Coffee and Quiche right after our Sunday service  in the fellowship Hall.
December 10, PCF Christmas Concert 7pm to benefit Beverly Farm.
December 11, PCF Christmas Concert 7pm to benefit Beverly Farm.
I will be posting more updates about our Christmas church services soon.
Our quarterly family dinners will begin on January 16th. These dinners will be held on Sunday evenings at 5:00pm and are designed to help us grow the church. Start thinking of people you can invite for an amazing catered meal. We will have a mission theme for each dinner. At our first dinner on the 16th of January we will be gathering baby items to help needy moms of newborns. I'll keep you posted in upcoming blogs.
Special Request:  We have been asked to wear masks when entering the building on Sundays. Your mask may be removed after you are in your seat in the Sanctuary. Please put them back on when leaving the sanctuary. Thank you in advance for your cooperation.
Our updated Prayer Requests:
Bonnie Rutkowski, let's lift Bonnie to Gods healing Mercy. She recently had a brain scan that showed the brain aneurysms that had previously been treated have changed, and may need to be treated again. She will be having more tests soon at Barnes Hospital.
Ray Queen, a resident at Beverly Farm who has recently been put into hospice care. We pray for God's peace for Ray and His family in this time of transition.
Wayne Miller, Wayne has gotten  great news this week, his cancer is expected to be completely curable with treatments.  Wayne will begin chemo treatments soon.
Bernice Johnson is back home from her hospital stay for pneumonia! Bernice had just started attending our services from Esic. Please continue lift Bernice to God's healing grace and for His peace and comfort.
Missy Geninatti, Missy is Kip and Cindy Goffs daughter,  Missy has 5 1/2 weeks to go! We have been lifting missy to God with this delicate pregnancy. The doctors have had some good news about her progression so we want to continue to pray for Missy and this baby.  God we cry out to you in all your mercy to please be with Missy and her baby so that they can both be safe and healthy.  We thank you for all your mercies and trust in you!
Theresa Kanapaux. She has breast cancer that may have spread into her bones. She also has been hospitalized recently for a blood clot in her lung. We are asking for God's mercy and healing touch for Theresa.
Jerry Grant, John Grant's brother. Jerry is now in Hospice. Lord we pray that Jerry will come to know you and get as close as possible to you in his remaining days. We pray for God's peace.
Keith Sedlacek, we continue to lift Keith to God's healing grace. He is still in treatment with his lung cancer.
Beverly Farm, Please lift the Beverly Farm Caregivers in prayer. They are greatly understaffed and they are working hard with a lot of overtime. They need God's strength, patience, energy, and peace. Also pray that God will send the right people to fill the many care giver openings and for God's wisdom and strength for the current management team at the Farm.
All Local Churches, pray for all the churches in this town to be filled every Sunday with people seeking to come to know Jesus and become part of His family. 
Our Country, Lord you have asked and pleaded with people over and over in the bible to return to you. You have told us to seek your Kingdom first, and we are to put you above all other priorities. Help us and have mercy on us father. For we are a broken people who need the mercy and the Grace of your son Jesus. Open our eyes to your truth. Dissolve all greed, and selfish ambition and replace it with your wisdom and your love. Equip us God, so that we may be a strong voice for your truth and your power to overcome all evil.
Courage to be bold for Jesus with our neighbors and family.

Prayer is our tool to change things in this world. 

Praise Community Fellowship.   The church with No Walls! 9:00am Sundays at Esic Church located at 1000 University Drive Edwardsville.   God's Truth with Love and Compassion. Praise Community Fellowship Church is a 100% volunteer Church. We have no salaries or paid positions. Come be part of an amazing Christian Family!   Have questions? Call me 618-334-3575