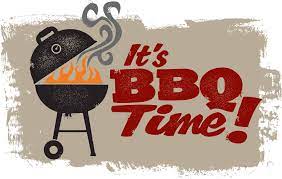 Dear PCF family and friends, our choir is back and they have a wonderful selection of worship music this Sunday, you won't want to miss! I am excited to be back with all of you and also for the big BBQ we will enjoy at 5:00pm. Al Kuburick and team will be setting up their smoker sometime after our service and they will be preparing for our 5:00pm Sunday family meal. Although the cooks will be outside preparing the BBQ, we will be enjoying our meal together inside in the air conditioning.
This Sunday will be a communion Sunday! Thank you Ken and Sally for your help in getting our communion service ready.
We are collecting coloring books, Coloring markers and pencils, UNO games, other games and fun things for the residents of Edwardsville Care Center this Sunday as our PCF dinner mission project. You can bring your items this Sunday at the service or to the BBQ.
Praise Community Fellowship June calendar
June 12th, Sunday Service 9:00am. PCF family dinner BBQ at the church 5:00pm.
June 19th, Sunday service 9:00am Father's day
June 26, Sunday service 9:00am
Our prayer List:
Cathy Watson, Continued healing from her recent Knee surgery.
Jim Ebersoldt, We will continue to lift Jim and Sue in prayer. Jim is experiencing some serious health issues with heart and liver.
Jason Burton, we are asking for prayers that Jason will respond to a new treatment he will be receiving at Barnes. It's called CAR T cell therapy. Lord we ask that you bless this therapy so that Jason goes into complete remission.
The people of Ukraine and Russia who do not want the war.
Jim Cerbie, Jim is Bill and Judy Daubenspeck's Brother-in-law. Jim is 87 and has inoperable lung cancer and has been diagnosed with Alzheimers. We lift Jim and his wife to God's peace, strength and comfort.
Praise Community Fellowship, A Joyful church with No Walls! 9:00am Sundays at Esic Church located at 1000 University Drive Edwardsville. God's Truth with Love and Compassion. Praise Community Fellowship Church is a 100% volunteer Church. We have no salaries or paid positions. Come be part of a Joyful Christian Family!   Have questions? Call Pastor Kent @ 618-334-3575. Or Board President. Gary Watson @ 409-781-6510