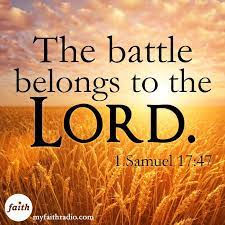 God's word is truth. Truth gives us the path to walk in God's Peace, Love, Joy, and Fulfillment. There are many paths but God's path of truth is the only path that includes these blessings. Today we are living in a time of great turmoil and revolution. People all over are "standing their ground" often times creating great havoc, disruptions to peace, and moral breakdown. That is why it is vital that we know what ground we are standing on before we enter a battle.
This Sunday, September 19th at 9:00am we will gather at Esic Church to gather around God's Truth taken from the book of Truth. I will be opening a story of great significance that most of us will be very familiar with even though it happened thousands of years ago. I hope you will come with an open heart to receive God's truth and the blessings that come with it. See you Sunday morning! The music will compliment the message.
Our updated prayer list:
Jerry Curran, Jerry has just found out that he has tumors on his kidneys. He will be having his right kidney removed soon and then a strategy will be developed for treatment of the remaining kidney. Lord we lift Jerry and Sandy to you and your Healing grace. We pray for wisdom for the doctors treating him and for God's strength and peace for Jerry and Sandy.
Update on Richard Berry, Richard has had a PET scan and the good news is, all is clear, so he is considered to be in remission! Hallelujah!  He still needs to complete his chemotherapy so we will continue to pray for his complete recovery and thank Jesus for the good news!
Update on Wayne Miller, Wayne is my brother-in-law and was with us this past Sunday. He has been diagnosed with cancer. He will be going for his PET scan this coming Monday. Please lift Wayne to God's healing powers and for strength, peace, and wisdom.
Update on Jerry Grant, John Grant's brother. John has notified me that his brother has entered hospice. Lord we pray that Jerry will come to know you and get as close as possible to you in his remaining days. We pray for God's peace.
Keith Sedlacek, we continue to lift Keith to God's healing grace. He is still in treatment with his lung cancer.
John Grant.  John has been back with us since his heart procedure and we continue to pray for John and Marla for God's strength, peace, and comfort.
Susan Dedmon, Susan is the sister of John Grant. Susan has also been diagnosed with congestive heart failure but is improving. God we continue to ask for your love, peace, mercy, and healing strength for both John, his sister Susan, and their brother Jerry.
Missy Geninatti, Missy is Kip and Cindy Goffs daughter,  Missy is pregnant after trying for 6 years!  However at her last checkup they have found some issues that could be dangerous for her and the baby. God we cry out to you in all your mercy to please be with Missy and her baby so that they can both be safe and healthy.  We thank you for all your mercies and trust in you!
Beverly Farm, Please lift the Beverly Farm Caregivers in prayer. They are greatly understaffed and they are working hard with a lot of overtime. They need God's strength, patience, energy, and peace. Also pray that God will send the right people to fill the many care giver openings and for God's wisdom and strength for the current management team at the Farm.
Rusty Burian, Rusty is having severe nerve pain into his legs from a pinched nerve in his back. We pray for God's healing grace and strength as he prepares for corrective surgery.
The people trapped in Afghanistan, Great and mighty God, we lift up all the people who are suffering in Afghanistan. We ask you to open the eyes of all people in leadership positions all over the world to seek peace and to show compassion on the people of Afghanistan.
Our Country, Lord you have asked and pleaded with people over and over in the bible to   return to you. You have told us to seek your Kingdom first, and we are to put you above all other priorities. Help us and have mercy on us father. For we are a broken people who need the mercy and the Grace of your son Jesus. Open our eyes to your truth. Dissolve all greed, and selfish ambition and replace it with your wisdom and your love. Equip us God, so that we may be a strong voice for your truth and your power to overcome all evil.
All who are seeking a deeper relationship and deeper understanding of Jesus' teachings.
Courage to be bold for Jesus with our neighbors and family.
Prayer is our tool to change things in this world. 
Praise Community Fellowship.   The church with No Walls! 9:00am Sundays at Esic Church located at 1000 University Drive Edwardsville.   God's Truth with Love and Compassion.