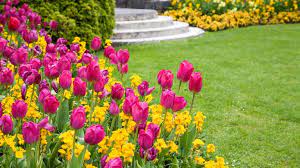 I took German in High School and can remember a bunch of unrelated phrases, the days of the week and how to count. All together, I may be able to find the post office and where Peter is if I ever go to Germany. Communicating is important and to communicate one must understand the language being spoken. There is also a Spiritual language. It is revealed through the Holy Spirit which resides in believers. This spiritual language must be developed just like any language so that one can become proficient at understanding the Holy Spirit and His promptings for our life and for the interpretation of Holy Scripture. One becomes proficient in the language of the Holy Spirit by spending time reading the bible, daily prayer, and lot's of time in the presence of God.
This Sunday I am going to look into current news as well as ancient History dealing with the King Hezekiah. There is much to be learned from these two contrasting stories that are separated by almost 3000 years. I hope you can join me Sunday on our PCF facebook live page at 10:00am.
I'll have more on our Easter service as I figure out the weather and other logistics. Stay tuned.
Prayers:
Susan Dedmon, Susan is the sister of John Grant. John called me this week and asked for prayers for his sister because she has also been diagnosed with congestive heart failure. She was struggling with fluid in her lungs so we need to lift her up to the healer of all healers. We ask for your love, peace, mercy, and healing strength for both John and his sister Susan.
Louise (Snookie) Burns, Bonni's mother. Please lift up Louise to God's healing touch as she has been diagnosed with macular degeneration and is having a hard time seeing.
I want to put Mary and Leland Knapp back on our prayer list. Mary is having trouble with her eyesight and Lee is having some issues with his walking. We ask for God's mighty hand of healing and love and peace for the both of them.
John Grant, John is home, which is wonderful but we will continue to lift him up for God's healing touch, wisdom and peace as the doctors continue to work with him.
Keith Sedlacek, Cathy Crowder has asked for our prayers for Keith who has been diagnosed with inoperable lung cancer. Lets lift Keith and his family in prayer for God's healing Grace, Peace, and Love.
Emmett, Bob and Judi Bertels grandson is a 12 year old young man who has just been diagnosed with macular dystrophy which causes loss of eyesight. We ask for God's intervention and healing.
All who are seeking a deeper relationship and deeper understanding of Jesus' teachings.
Courage to be bold for Jesus with our neighbors and family.
Praise Community Fellowship, The church with No Walls!   We want to bring the Gospel, the Good News of Jesus to you!  kent@praisecommunityfellowship.com 
618-334- 3575