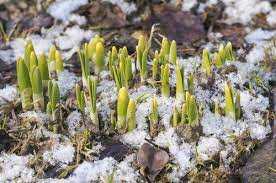 The Promise!
1 Corinthians 13
 Love is patient, love is kind. It does not envy, it does not boast, it is not proud. It does not dishonor others, it is not self-seeking, it is not easily angered, it keeps no record of wrongs.  Love does not delight in evil but rejoices with the truth. It always protects, always trusts, always hopes, always perseveres.
 Love never fails. But where there are prophecies, they will cease; where there are tongues, they will be stilled; where there is knowledge, it will pass away.  For we know in part and we prophesy in part,  but when completeness comes, what is in part disappears.  When I was a child, I talked like a child, I thought like a child, I reasoned like a child. When I became a man, I put the ways of childhood behind me.  For now we see only a reflection as in a mirror; then we shall see face to face. Now I know in part; then I shall know fully, even as I am fully known.
And now these three remain: faith, hope and love. But the greatest of these is love.
I want to share a very important message with all of you today. I was going to summarize and add some commentary to this message but I decided to just send the message as is. This is a message that Pastor Jim Cymbala and I think it is best to let him deliver it. I hope you enjoy this message as much as I have. I have listened to it a couple of times now and each time I get more from it. Watch Here. You will have to scroll up a little to start the video. To me this is the bottom line of Christianity.
I pray you are having a very bright, wonderful day today. Love, pastor kent
Praise Community Fellowship, the Church with No Walls!    618-334-3575.  kent@praisecommunityfellowship.com