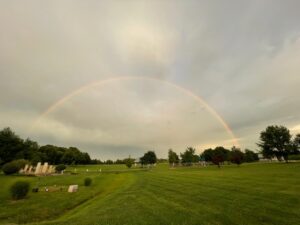 The power of intercessory Prayer!
Tomorrow at 9:00am PCF will gather at Esic Church located at 1000 Esic Drive Edwardsville. The PCF Choir will lead us in Praise and Worship.
Come learn of a secret weapon given to all followers of Jesus. It is a weapon not of this world. Worldly weapons are for death and destruction, God's weapons given to man are for positive change but they must be used according to His design.
We come together to seek God's truth from the bible. We believe Truth with Love can change lives.
New Prayer Requests:
Nelledene Otte, Savannah's step mother passed away this past week. We pray for God's peace and comfort for the family.
See you tomorrow. Love, pastor kent