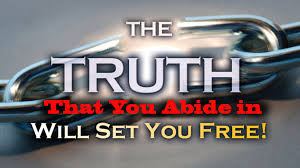 Dear PCF family and friends, I am looking forward to seeing the pews filled with all of you tomorrow morning at 9:00am for our Father's day Service! Your walk with Jesus is "the" path to finding all the Peace, Joy and Fulfillment that this life has to offer! Come join your JOYFUL Family tomorrow morning.  Bring a friend!
Our Scripture for tomorrow, read here Mark 8:34-38
Our Latest Mission Project Update:  Our PCF BBQ family dinner last week mission theme was Edwardsville Care Center. Here is what we collected for the residents.  We have a very generous congregation. Here are the donation totals for the Edwardsville CareCenter:
59 coloring/activity books,
24 packs of colored pencils,
21 packs of markers/crayons,
2 board games,
7 puzzles,
6 decks of cards,
2craft activities, and a $20.00 donation. The residents will be able to have lots of fun with the new donations. Thanks to all who gave a donation❣️ Thank you Sally for leading us on this mission and taking care of this!
Praise Community Fellowship June calendar
June 19th, Sunday service 9:00am Father's day
June 22nd, Wednesday Choir rehearsal in the sanctuary, 7:00pm
June 26, Sunday service 9:00am, Baptism
June 29th, Wednesday Choir rehearsal in the sanctuary, 7:00pm
Our prayer List:
Pray for the people God is sending to our Church family. God is trusting us to provide them with a Joyful, loving, Spiritual Home.
Jim Ebersoldt, We will continue to lift Jim and Sue in prayer. Jim is experiencing some serious health issues with heart and liver.
Jason Burton, we are asking for prayers that Jason will respond to a new treatment he will be receiving at Barnes. It's called CAR T cell therapy. Lord we ask that you bless this therapy so that Jason goes into complete remission.
The people of Ukraine and Russia who do not want the war.
Jim Cerbie, Jim is Bill and Judy Daubenspeck's Brother-in-law. Jim is 87 and has inoperable lung cancer and has been diagnosed with Alzheimers. We lift Jim and his wife to God's peace, strength and comfort.
Praise Community Fellowship, A Joyful church with No Walls! 9:00am Sundays at Esic Church located at 1000 University Drive Edwardsville. God's Truth with Love and Compassion. Praise Community Fellowship Church is a 100% volunteer Church. We have no salaries or paid positions. Come be part of a Joyful Christian Family!   Have questions? Call Pastor Kent @ 618-334-3575. Or Board President. Gary Watson @ 409-781-6510