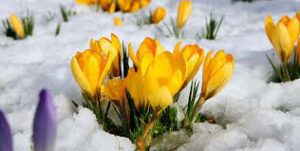 Be Patient, "It Won't Be Long!"
Dear PCF family and friends, Jeremiah 17:7, "Blessed are those who trust in the Lord and have made the Lord their hope and confidence."
Please never forget your purpose which to Glorify God in all that you do. To love your neighbor as your self, treat others as you want to be treated, and always praying that the Lord will open the door to some of the hearts of the people that cross your path everyday so that you might share the Good News of the Gospel with them.
As disciples we are to desire what God desires, love what God loves, and hate what God hates.
The world is shaking. The people of Ukraine are bracing for war. There are children and families in Russia and the Ukraine who, just like you and I, want to live, love, laugh, be safe, and enjoy their life. I did some research on Ukraine and found out that Ukraine is the second largest landmass country in Europe next to Russia. About half the country consist of Eastern Orthodox Christians. About 71% of the population declares themselves as Christian. That means we have many brothers and sisters in the Ukraine. Approximately 60% of the Russian people are Christian which means we have brothers and sisters in Russia as well.
The issue is the leadership of these countries. Here is what I found out about Vladamir Putin, Vladimir Putin's father was an atheist and his mother was an Orthodox Christian. Vladimir was baptized into the Orthodox Church as an infant. Vladimir Vladimirovich Putin was born in Cold War-era Russia in 1952. His mother worked in a factory during World War II, and his father was drafted into the army, where he served on a submarine fleet. During his younger years, Putin was an atheist. He says he turned to the church after two major accidents in the 1990s—his wife's car accident and a house fire. He now considers himself to be a devout member of the Russian Orthodox Church.
Volodymyr Zelensky is the president of Ukrain. Zelensky and is a Russian-speaking secular Jew from the eastern Ukrainian industrial city Kryvy Rih, a region with a relatively low level of religiosity. He grew up in a secular family. He does not demonstrate any sort of religious adherence in public or appeal to God in any of his speeches.
What we are witnessing is the vital necessity of the Christian community to practice the teachings of Jesus and the necessity of prayer. As usual, how all this plays out has much to do with the decisions of people in power.
1 Timothy 2:1-4 "
"I urge, then, first of all, that petitions, prayers, intercession and thanksgiving be made for all people—
for kings and all those in authority, that we may live peaceful and quiet lives in all godliness and holiness.
This is good, and pleases God our Savior,
who wants all people to be saved and to come to a knowledge of the truth."
The bible always has the truth and the answers for all things in this life! 
Sincerely and with love, pastor kent